Chaga. ProAge. Anti-ageing care
6 products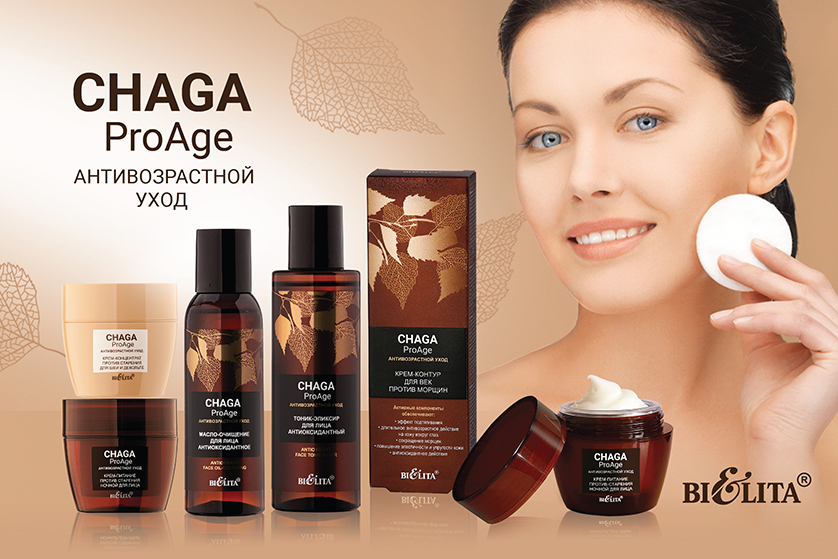 Arctic chaga extract is a unique product that combines the benefits of natural ingredients with the latest research in the field of cosmetology.

Chaga extract has the power to literally turn back time. The skin under its effect becomes firmer and more elastic and the pigment spots, puffiness and dark circles under the eyes disappear into oblivion. An important feature of chaga is the ability to increase skin resistance to external stress.

Due to its powerful antioxidant and anti-inflammatory effect, Arctic char extract not only smoothes out wrinkles, but also firms and tightens up the skin, evens out skin tone and improves complexion, strengthens blood vessels.

This not only makes your skin look younger, but also healthier!